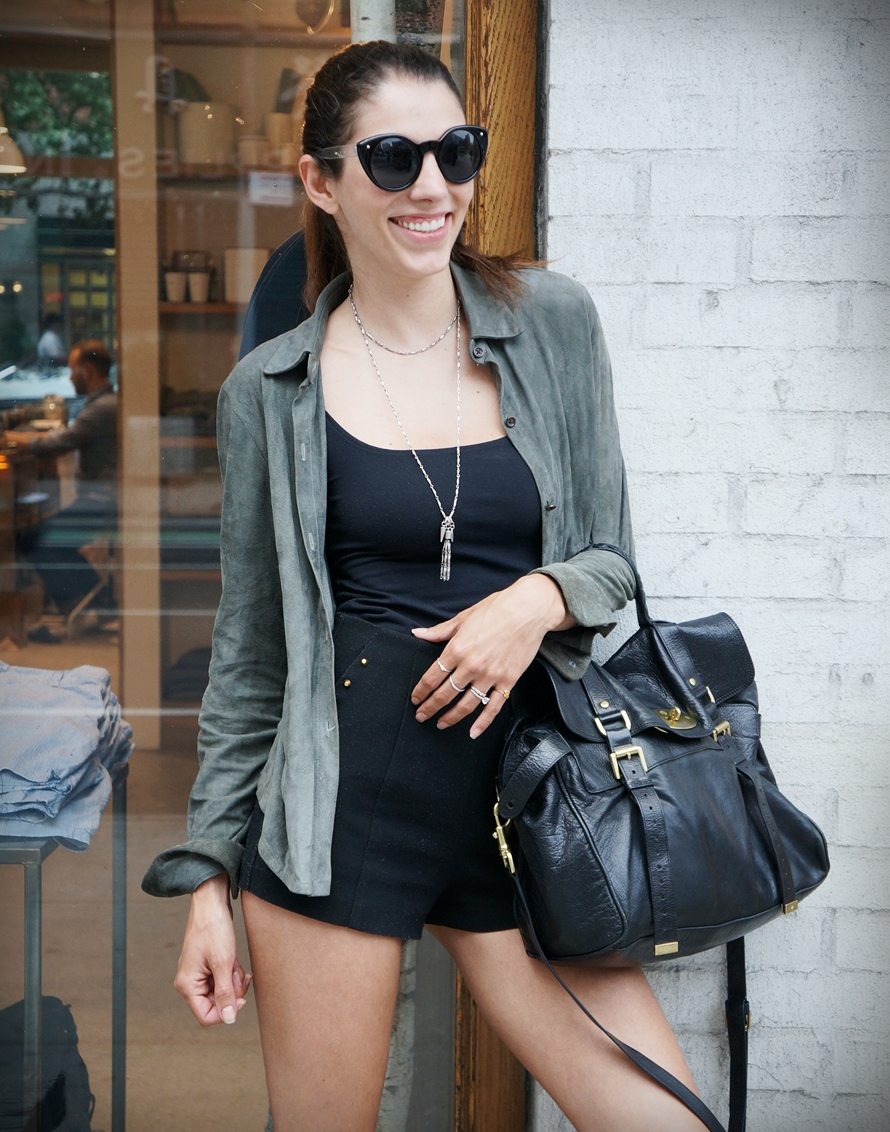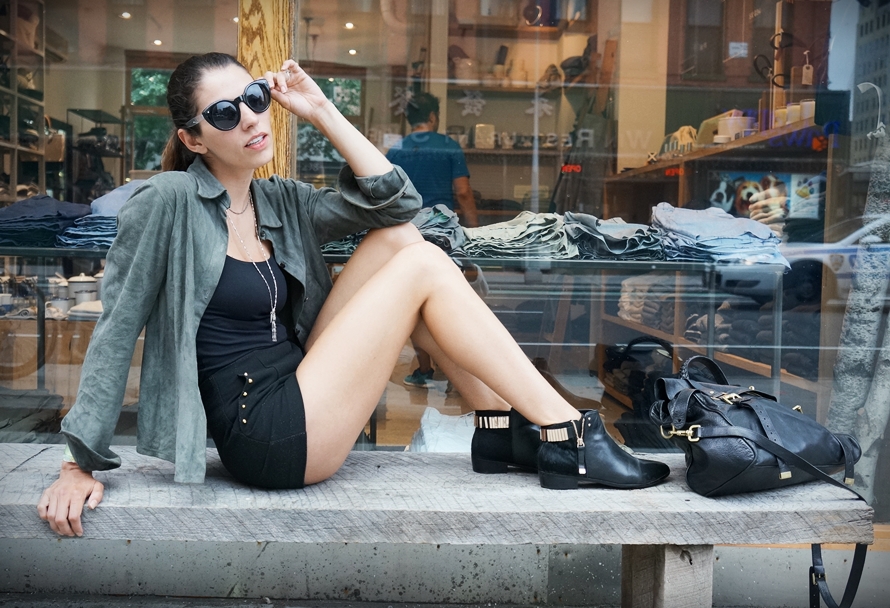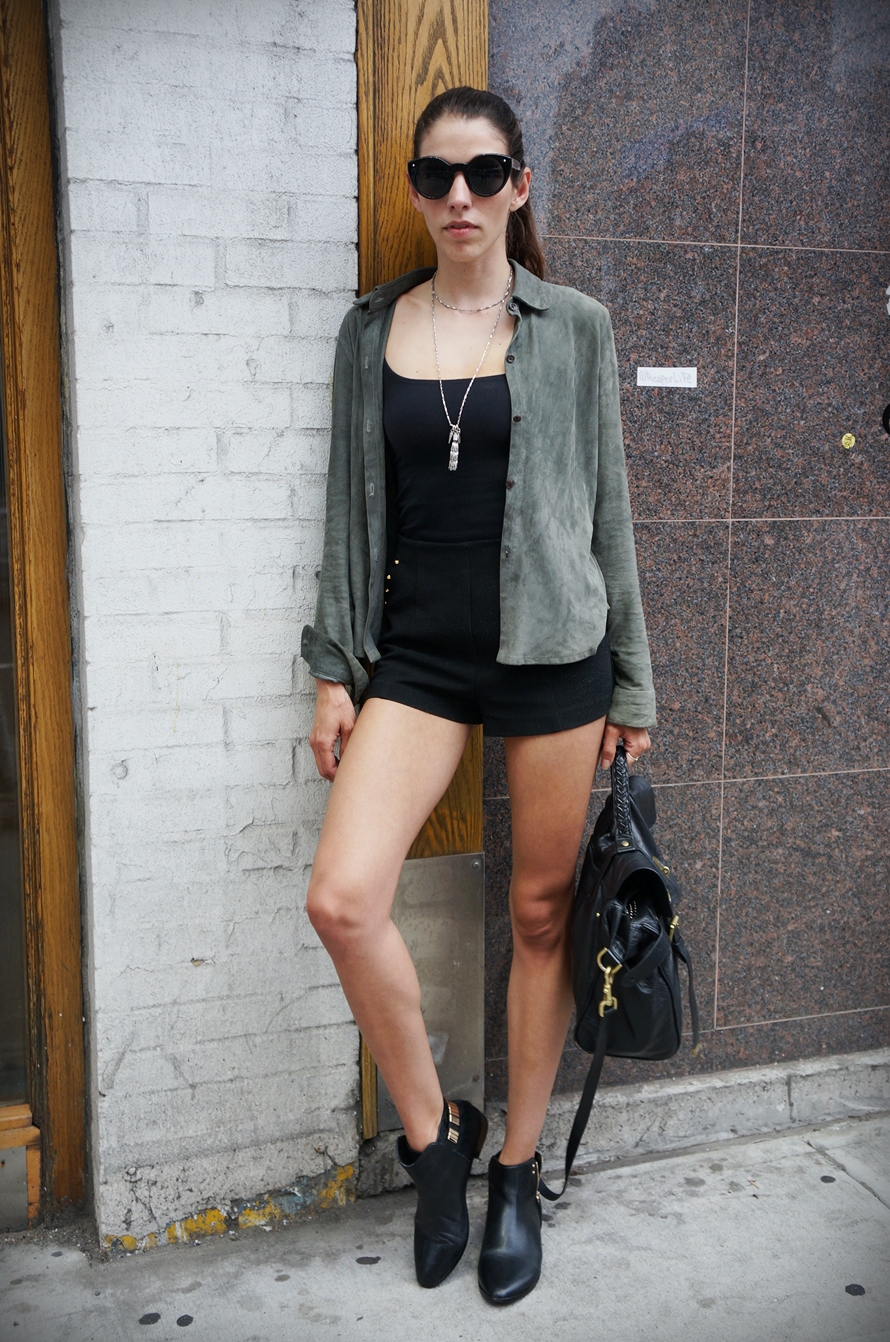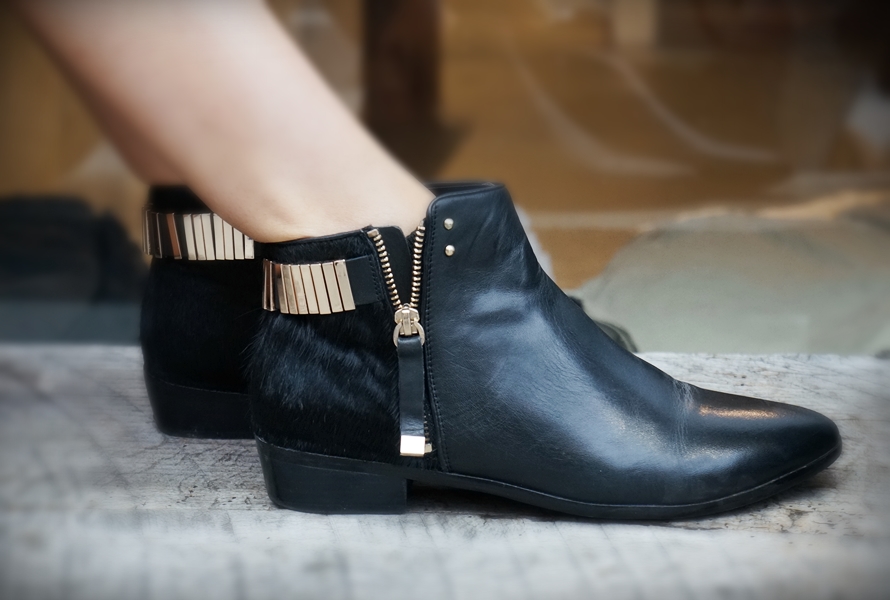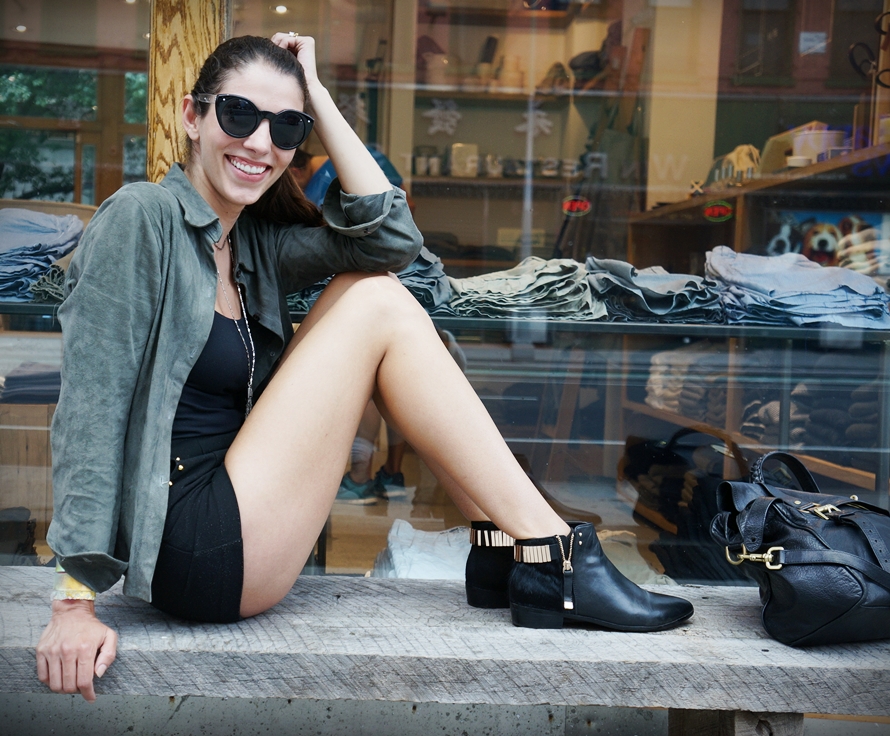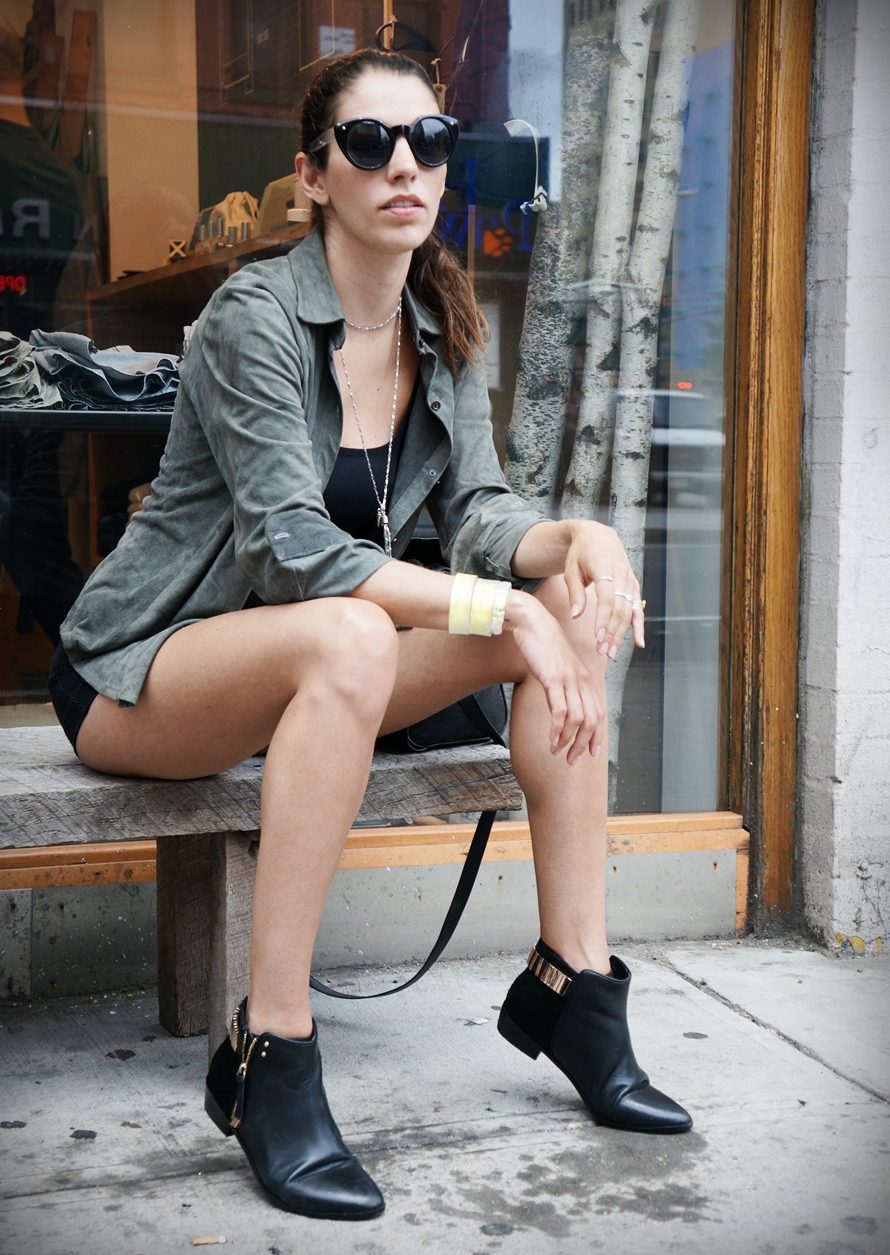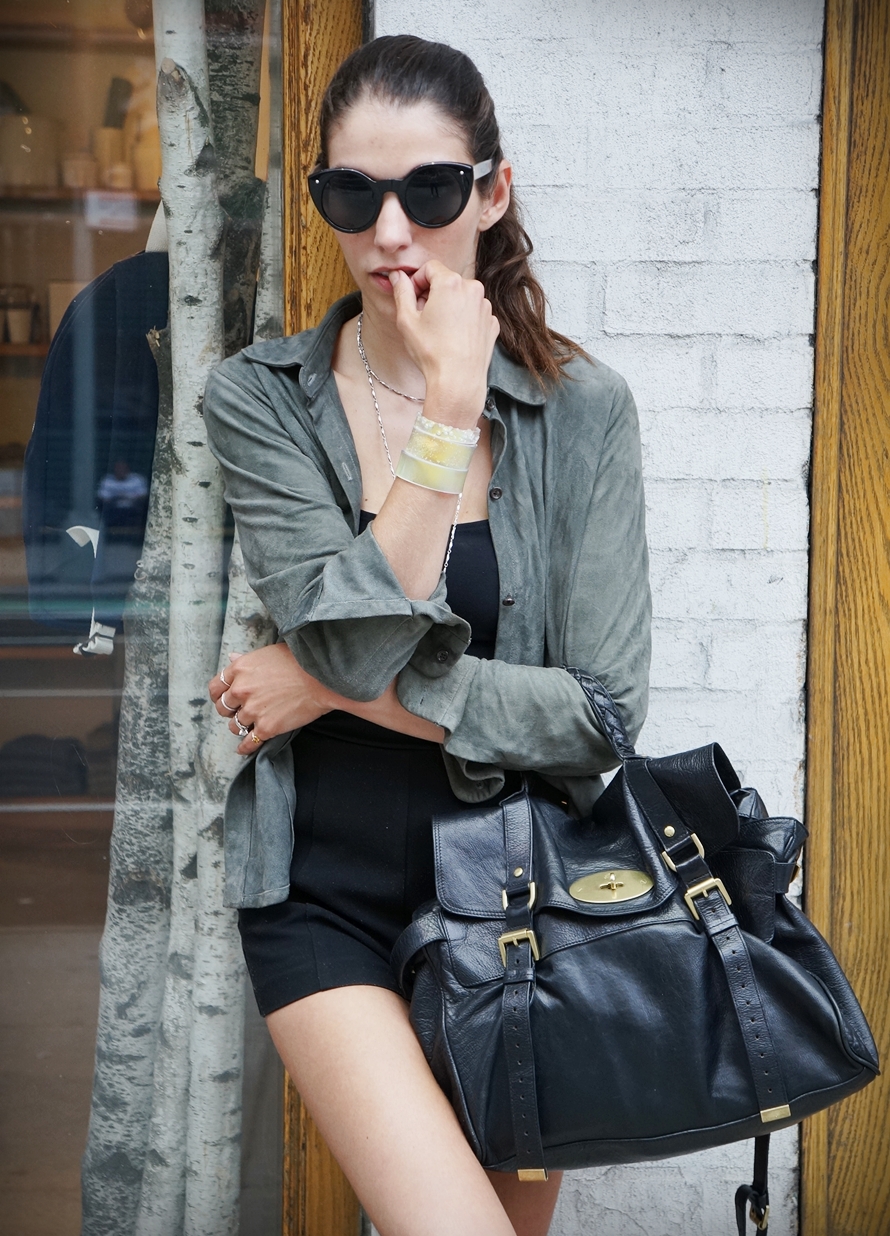 shirt: Calvin klein
top: Triton
shorts: F21
boots: Yosi Samra
bag: Mulberry
Hi!
So lately my new challenge has been finding different ways to wear the "model uniform" aka black on black on black outfit.
10 out of 10 models wear black from head to toe and to stand up from this black sea crowd has been quite amusing

Not only dress stylish on my day to day casting craze but it has to be also comfortable.
Thats when my prayers got answered and I got the most awesome pair of flat boots ever!!! Yosi Samra make the most comfortable and super stylish flats Ive ever seen. Go check it out!!!
And talking about modeling…exciting things coming

cant wait to share!! Have an amazing week loves! xx B.
FACEBOOK * TWITTER * BLOGLOVIN' * LOOKBOOK * INSTAGRAM